Summer Entertaining
Summer Entertaining with America's Test Kitchen: Elle Simone's Girls Night In
The meal will be Mediterranean, and Erykah Badu will soundtrack the evening.

Summer has officially arrived, which means it's time to take the party outdoors. Each week from now until Labor Day, cast members from our TV shows and editors from our magazines will be laying out the details for their ideal summer party, from the music played to the menu to—most importantly—the drinks available at the bar. Today, we party with ATK TV cast member and resident food stylist Elle Simone.
---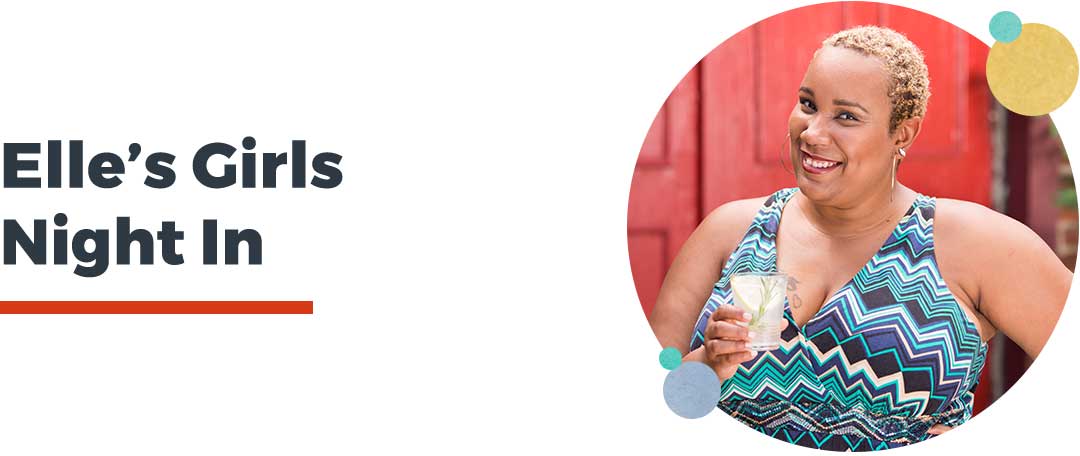 I love hosting small gatherings for my girlfriends, whose professional lives rarely ever afford them the time to go out for exceptional dinners or to spend time with each other. Growing up in Detroit, I loved grabbing quick traditional Greek delicacies from Greektown and sharing with friends. I'm still that girl but with new friends in a new town; once a month I have a Girls Night In where I get to cook and share my favorite Mediterranean staples. (Ed's note: these recipes are free until August 31st, 2017.)
Stuffed Grape Leaves: Although stuffed grape leaves, with all their wrapping and rolling, can seem time-consuming, they can be made ahead. I like to start preparing for my parties as far in advance as possible! Also, because we use jarred grape leaves, they can be enjoyed year-round.
Citrus Salad with Radicchio, Dates, and Smoked Almonds: Beyond the bright, summer freshness that the citrus offers in this salad (and being readily available all summer), I love that it makes its own vinaigrette! It's such a no-fuss salad, and I always substitute or just add blood oranges.
Grilled Flank Steak with Grilled Vegetables and Salsa Verde: My two favorite things about flank steak are that it's inexpensive and it cooks fast—PERFECT for a dinner party without breaking the bank. Also, making your entire main course on the grill just makes sense, right?
Nectarines and Berries in Prosecco: What better way to end a dinner party than with a little sparkle! This dessert keeps me out of a hot kitchen on a warm summer day, and once my girls and I have started our girl talk, it's a perfect segue into evening cocktails. It pairs well with a warm, buttery pound cake if you feel up to baking, but it's just fine alone if not.
My favorite beverage is Rosemary Lemonade by Meg Crowley, owner of Boston's Third Cliff Bakery, so that's what we'll be drinking.
The Playlist
Basically, we'll be listening to the Solange Knowles and Erykah Badu Pandora stations.
Other Details
Keep fresh fruit, especially citrus, around in the summer. Fruit can be used to pull together a refreshing salad and/or dessert. Also, invest in metal skewers. They last longer and are multifunctional. Think s'mores!
Bookstore
The Best Simple Recipes
With more than 200 exhaustively tested recipes in an easy-to-read, easy-to-cook-from format, The Best Simple Recipes is sure to please both the hungry and the finicky. Dinner on the table in 30 minutes or less has never been so foolproof and flavorful.
What are your summer entertaining plans? Let us know in the comments! And for more party inspiration from our cast and editors, read these posts: