Become a Masterful Cook with the tools and features included with your All-Access Membership:
Favorites and Collections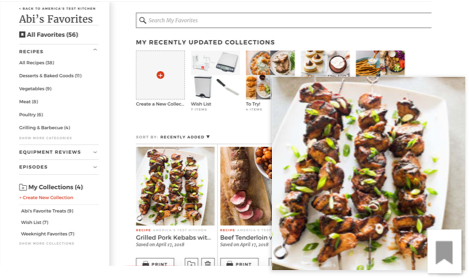 Create custom collections (Summer BBQ Plan, Quick Recipes, Pantry Staples) for ready access to inspiration and meal planning. Save and organize your favorite recipes, ratings, and videos across all three sites with one click.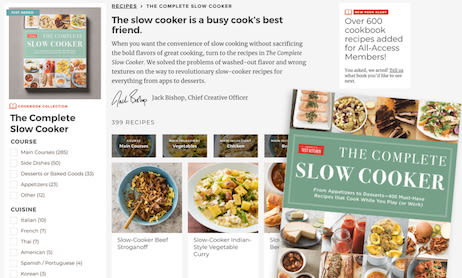 All-Access Membership now includes access to over 600 cookbook recipes available online for the first time! Our members said, "More cookbook recipes, please." Your wish is our command. More cookbook recipes added each month, starting in 2020!
The America's Test Kitchen App
The America's Test Kitchen App
Introducing our new app for iOS and Android. Easily create shopping lists of our top-rated ingredients, pull up your Favorites, and search 10,000+ test kitchen recipes instantly wherever you are--at home, work, the supermarket or anywhere in between.
Sign up. Log in. Get more.
Instant Access to Everything on Our Sites
10,000+ Foolproof Recipes and why they work

Taste Tests of supermarket ingredients

Equipment Reviews save you money and time

Videos including full episodes and short clips

No Ads to distract and annoy you
Free Shipping In Our Store
Brand New!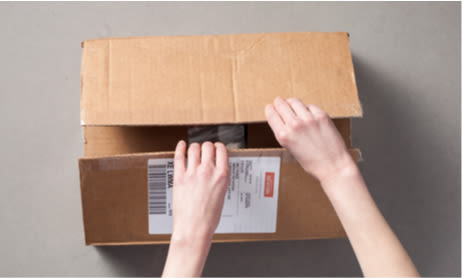 Get unlimited free shipping and great discounts on our best selling cookbooks, exclusive equipment kits, gear, apparel, and more.
Recipe Comments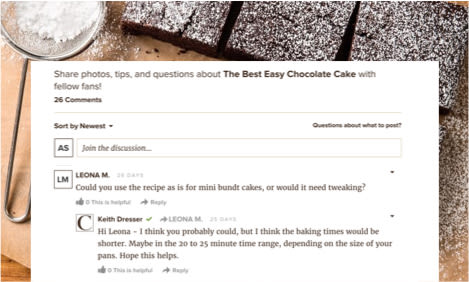 Don't miss this members-only section of each recipe page. The recipes are valuable, but the comments are gold. Our members are curious and opinionated cooks. Our test cooks and editors jump in to answer questions, too.
Nutritional Information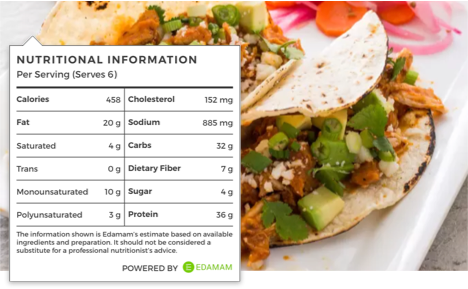 How much protein or dietary fiber per serving? Click on the "i" next to the words Nutritional Information at the bottom a recipe's ingredient list for all the stats.
Customizable Printing Options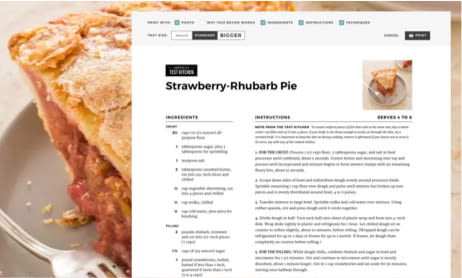 Make the text bigger or smaller, and streamline printing by choosing which recipe elements you want to print (photos, steps, and ingredients).