Masa versus Masa Harina versus Masarepa
The corn flour used in Latin American cooking comes in different forms, with names that can be confusing. Here's a guide to help you choose the right one for your recipe.
By
Published May 29, 2019.
Corn flour is as fundamental to Latin American cooking as wheat flour is to American and European cuisines.
It's the basis for everything from tortillas to arepas to the Salvadoran/Honduran corn cakes called pupusas. The corn flour used in Latin American cooking is made from precooked corn; this distinguishes it from cornmeal, which is ground from uncooked dried corn. But unless you're familiar with the various corn flour terms, it's easy to confuse them.
Here's a guide.
Sign up for the Cook's Insider newsletter
The latest recipes, tips, and tricks, plus behind-the-scenes stories from the Cook's Illustrated team.
America's Test Kitchen will not sell, rent, or disclose your email address to third parties unless otherwise notified. Your email address is required to identify you for free access to content on the site. You will also receive free newsletters and notification of America's Test Kitchen specials.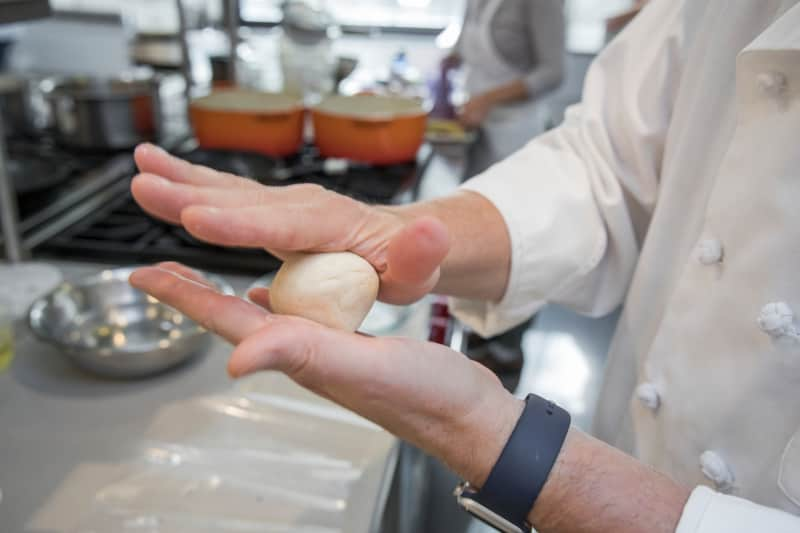 Masa
What it is: Moist dough traditionally made by grinding nixtamalized corn kernels. Nixtamalized corn has been cooked and soaked in limewater, an alkaline solution of water and calcium hydroxide, which breaks down and gels some of the corn's carbohydrates and makes the corn taste nuttier and more complex (think corn chips). The precooked corn is ground until it forms a mixture that holds together (masa is Spanish for "dough"); masa can also be made instantly by mixing masa harina (harina means "flour") with water.
Masa Harina
Masarepa
What it is: Instant corn flour made from precooked corn that has not been nixtamalized.
Common applications: Arepas
Common brands: P.A.N. (above right), Goya, Maseca CentroAmericana, Areparina